StreamRoutine makes life easier for Twitch streamers like you.
Get Organized. Get Engaged. Get Paid.
Your streaming life consists of a variety of tasks such as planning content, managing collaborations, keeping track of deadlines, and maintaining a consistent schedule. Think of StreamRoutine as your super-organized friend, ever ready to assist you in harmonizing these facets of your life, conserving your energy, and streamlining your workflow.
10 day free trial with full access, no credit card required.
Make your streams come true.
Features & Testimonials
Tame the Chaos
Streaming can be chaotic at times. From figuring out tasks that you need to get done, to helpful templates from the community, StreamRoutine will help you tame that chaos.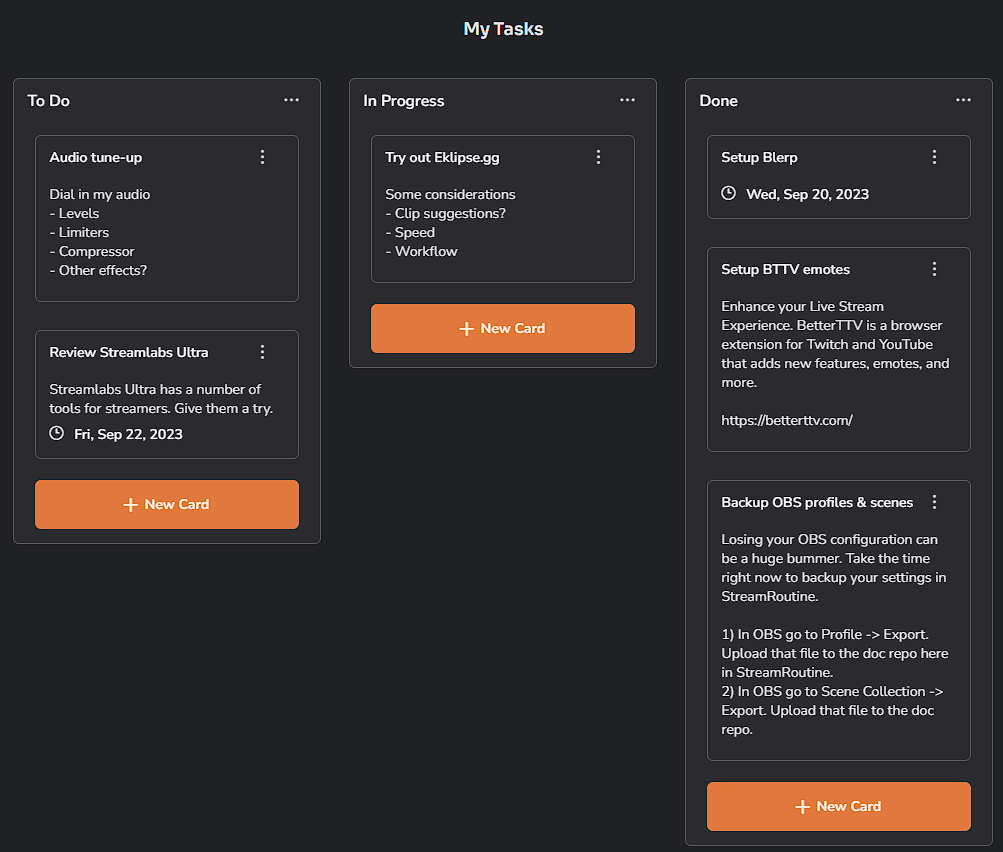 StreamRoutine is life changing! Especially for people who are really bad with tasks and organizing things.. It is definitely a one stop shop for whatever a streamer needs.
I've been NEEDING StreamRoutine in my life! Prior to using StreamRoutine, I would spend countless hours staring at spreadsheets and task managers only to get overwhelmed which greatly impacted my consistency as a streamer. Content creation is my business and having one resource that not only helps me stay focused but also tracks trends, goals, and my progress is a game changer! I can't tell you how valuable it is having everything in one place now!
Save Time and Energy
Why do you stream? A lot of people just hit the "Start Streaming" button without giving it too much thought. A little reflection on the big picture and the small details will help you improve at your craft. StreamRoutine makes this a snap, giving instant feedback with our deep ChatGPT integration.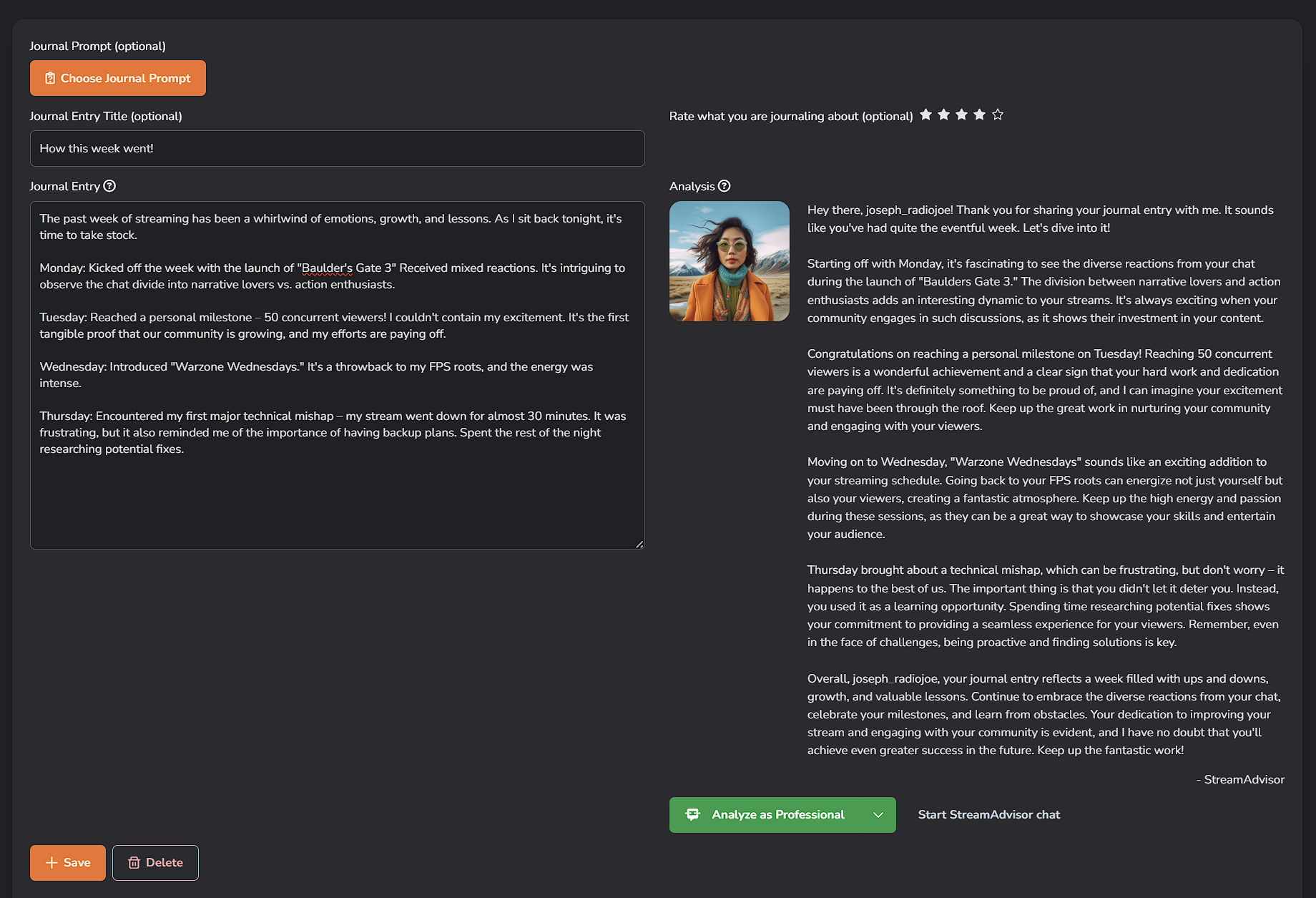 Stay Close with your Community
Your community is the most important part of your stream and one of the reasons you keep showing up. StreamRoutine helps you keep track of not only the viewers that show up, but your fellow streamers as well.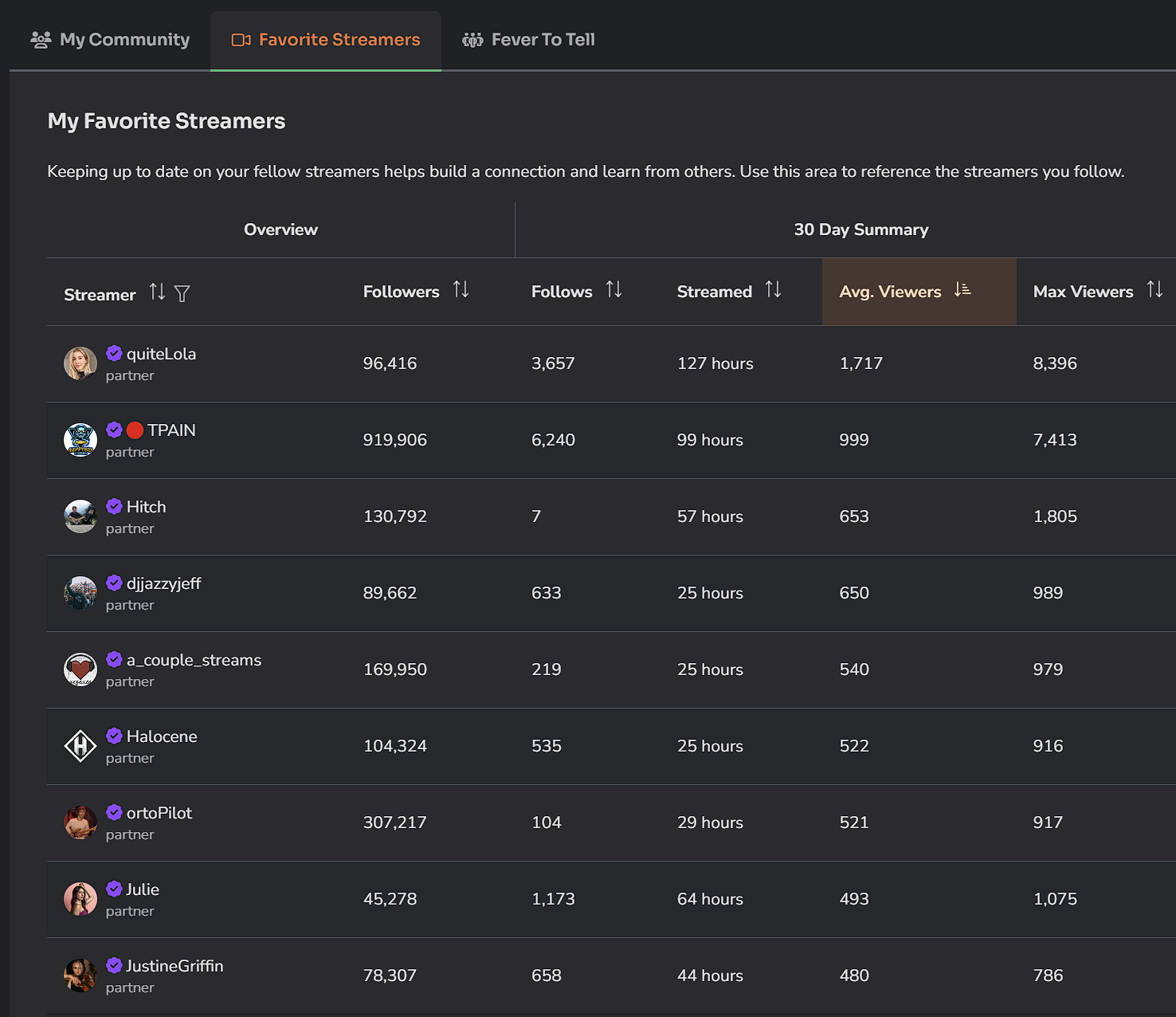 I am obsessed with organization and streamlining my life so StreamRoutine is a no brainer! BUT WAIT THERE'S MORE! Through the power of community templates and ChatGPT they have helped me stream more conscientiously and effectively. It's exactly what i didn't know i needed!!!
As a Variety streamer i felt lost on what and when to stream until i discovered StreamRoutine and it made me believe the dream is still possible
Get Personalized Advice
Sometimes the hardest part of being creative is staring at a blank page. Our personality driven ChatGPT integration will help you brainstorm actionable ideas that you can do right now on your stream.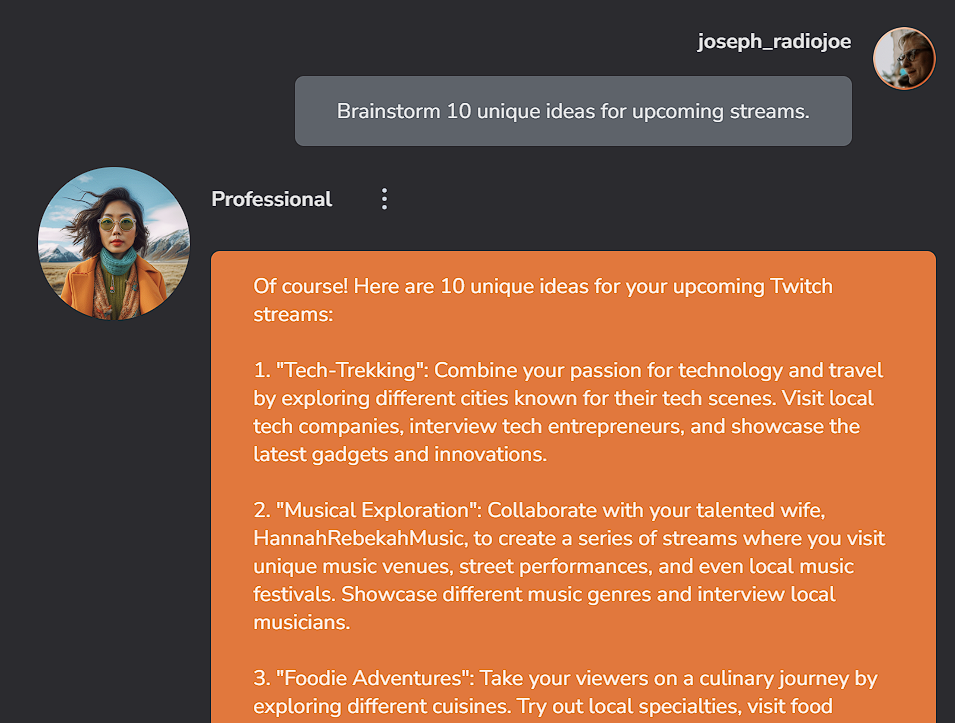 Personalized for You
Once you sign up, your Twitch data will automatically be pulled in. No manual import, no data entry, no fuss. Get going with your content, right now.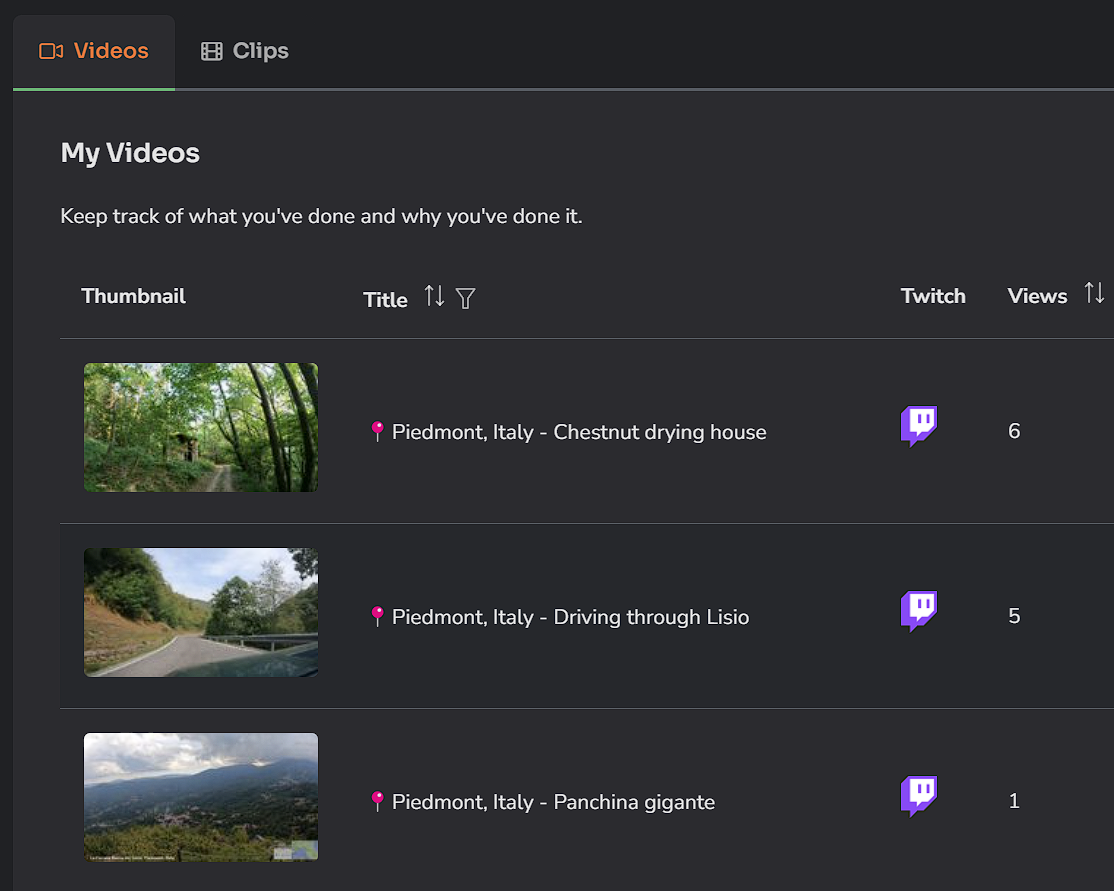 StreamRoutine has been an essential tool, refining my journey towards becoming a highly organized streamer. I value the capability to create routines that not only boost my accountability but also facilitate my personal growth within the streaming realm.
My ADD brain NEEDS StreamRoutine. The quick check-in's, journals, stats, tasks, and calendar all in one place, finally keeps me focused and organized. Sharing routines and tips from streamers alike helps me to become the streamer I want to be. It's everything I didn't know I was missing!
Keep track of your stuff
With a community that can easily share their routines, journal prompts, suggested tasks, and ideas, you'll find an abundance of inspiration to enhance your stream. With this collaborative approach, your streaming experience can reach new heights.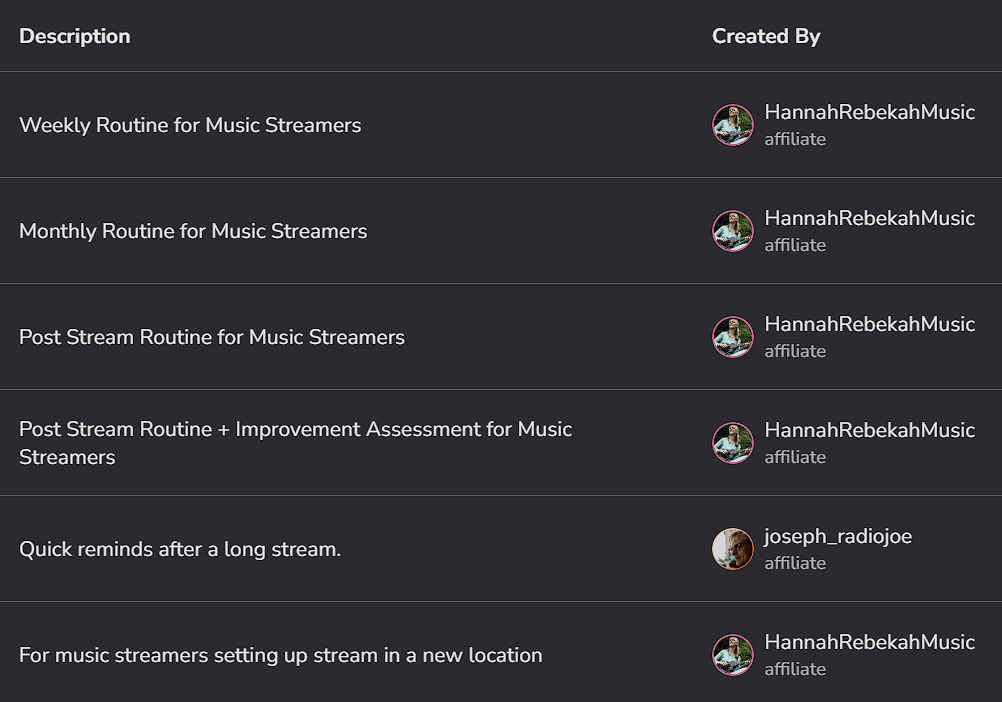 Built for Twitch Streamers by Twitch Streamers
We are a Seattle-based group of streamers & web developers. We know what it's like to be a streamer, and we know how to build the tools needed to help you improve your stream. We've been there, and we're here to help. Come say hi to joseph_radiojoe, HannahRebekahMusic, or the team over on the StreamRoutine channel where you can dive deep with the StreamRoutine team.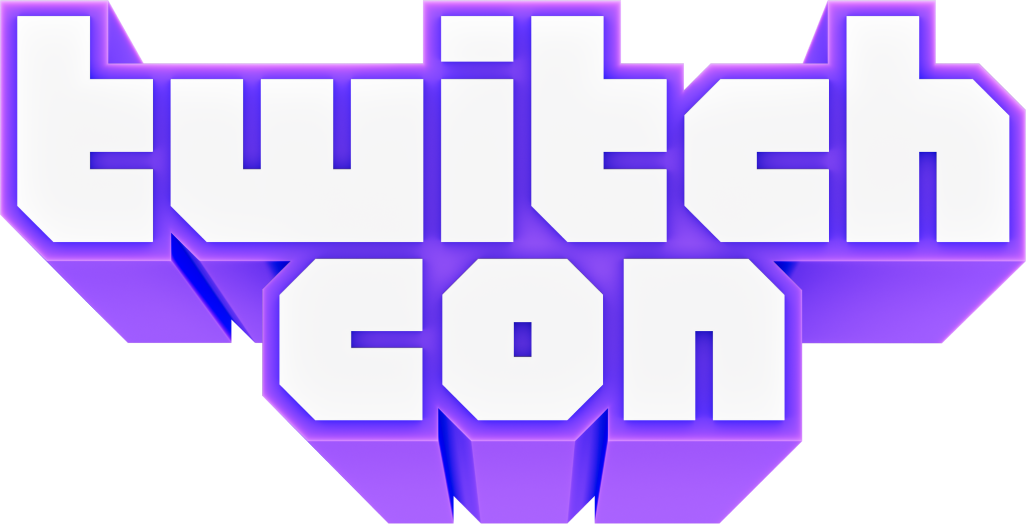 We had a booth at TwitchCon Paris & TwitchCon Las Vegas, 2023!
We had a blast at both TwitchCon Paris and TwitchCon Vegas, 2023. It was great meeting everything that came by our booth and said hi to Joe, Hannah, Chris, Stewart, Matt, JoyceLeeMusic, BassBoomBox, Aphoticphoton, and CATEY!
Twitch ChatBot
In addition to our primary StreamRoutine suite of tools, we also have a free ChatGPT powered Twitch chatbot! You can read more, sign up and join our Discord for tips, tricks, and updates on the bot!
Random live StreamRoutine user